We are redefining
the meaning of human touch
VISION
To create a world where distance no longer limits human touch and true shared physical presence.
MISSION
Make humanoid avatars accessible for everyone to bridge the distance between caring humans.
OUR VALUES
TRUST
We actively build trust with each other, with our customers, and within our larger community.
Ownership
We take ownership of our work. We show integrity and own up to our mistakes.
Playcuriousity*
We are curious and creative, and we have the freedom to play while innovating.
Impact
We are passionate and ambitious about, together, making an impact on the lives of many through our work.
Care
We care deeply about our customers' and our team's well-being and happiness.
Simplicity
We solve problems in the simplest way possible with great craftmanship and resourcefulness. 
*We didn't make that word up. Honestly. ChatGPT did… 🙂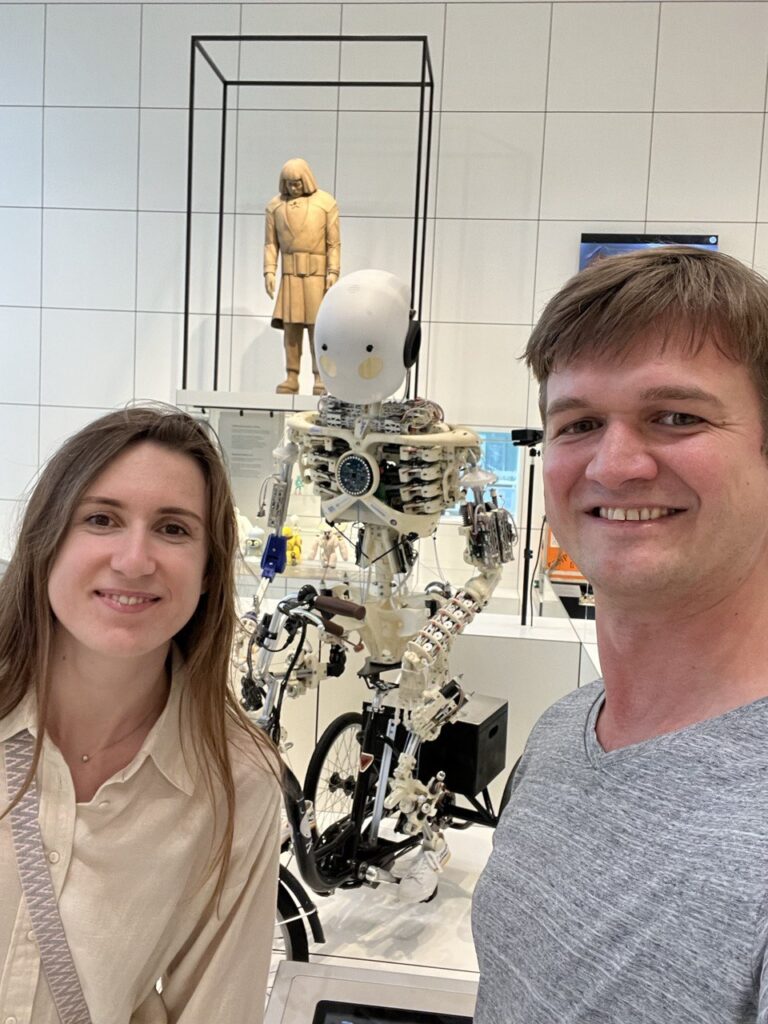 OUR STORY
Devanthro's vision is to build Robodies as agile, dexterous, and elegant as the human body, but without its fragility – so that one day, we can live as these Robodies and stay curious indefinitely. That's where our name comes from: Devanthro – developing anthropomimetic, i.e. humanlike, Robodies.  
Our founders have spent the last decade researching and understanding how to translate human bodies to Robodies. We were incredibly humbled that an early version of our Robody became a permanent exhibit in the largest science museum in the World, the German Museum.
We also believe that Robodies can be a great advocate for greater empathy and humanity. Through Robodies, we can actually be in many places as one, and bring us closer to friends and family that are far from us. We can also explore our human values, as we did in the book Roboy & Lucy.
OUR TEAM
GET IN TOUCH
Want to get a robody for your research?
Or you want to solve the care problem with us?
A robody at your event or in your movie?
Let's talk!