GROUNDBREAKING INNOVATION IN HUMAN ROBOTIC AVATARS.
GROUND-BREAKING INNOVATION IN HUMAN ROBOTIC AVATARS.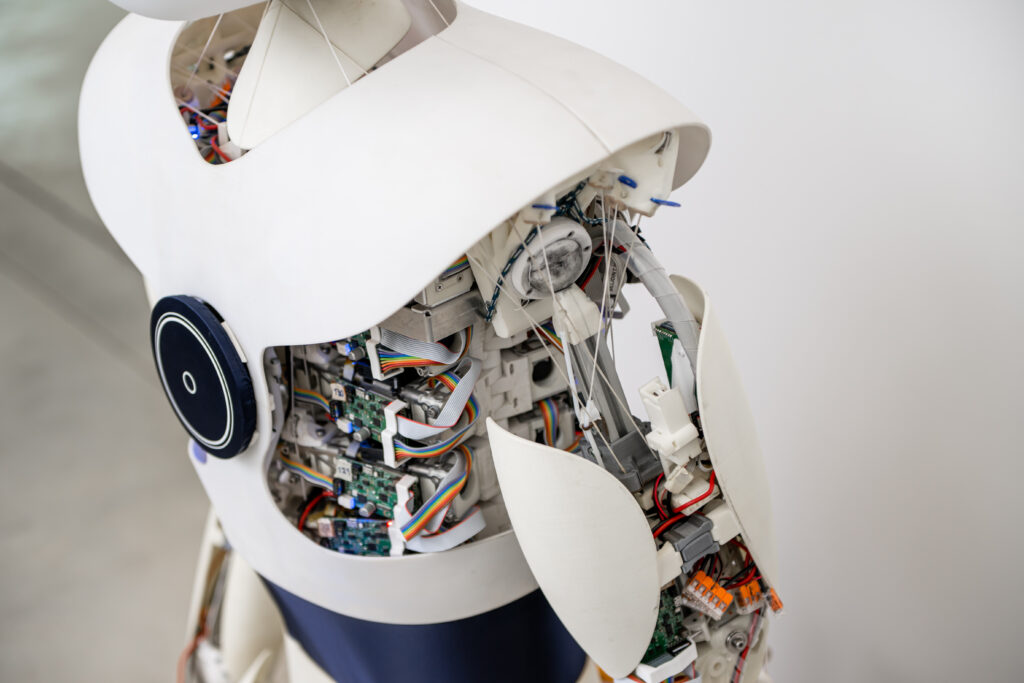 Musculoskeletal Systems
Robodies are built to be an anatomically correct mimic of the human body, enabling the operator to move and act in a way that feels intuitive. This makes our technology groundbreaking and unique.
Devanthro is the only company selling robots that imitate the human musculoskeletal system.
PUBLICATIONS
The Devanthro team are experienced researchers with an impressive track record. A recent publication ranks top 99.75% on AltMetrics.
research organisations
we've worked with
Interested in discussing a research partnership? Get in touch now!
Want to get a robody for your research in control, biomechanics, tissue engineering, human-robotics-interaction, neuroscience – drop us a line at
research@devanthro.com